TraceGains Gather™ and the Road Ahead
2022 was an exciting year for the TraceGains community. Learn about the major changes to our platform and discover how you can join the CPG industry's only Networked Ingredients Marketplace. Join us as we uncover the main areas of focus for 2023, which include the key strategic pillars: new product development,
TraceGains Gather™
, and international plans, where we will examine both the in-development and planning stages. Following the key strategic pillars, hear and see the core platform enhancements, compliance, finished goods, and formula management.
Gather™ Together
In an industry shaped by near-constant change, agility is the name of the game. Finding, qualifying, and sourcing ingredients and suppliers is a crucial competency, but being truly nimble requires accessing and navigating a global network of suppliers, service providers, and partners, all sharing critical digital ingredient data in real time. That's why we've built TraceGains Gather™, the industry's first (and only) Networked Ingredients Marketplace for the CPG supply chain.
Get sourcing superpowers with networked ingredient sourcing, networked collaboration, networked intelligence, and networked customer manager. Each of these features is now available to everyone for free. By signing up for free, you can now grow your business with access to the premier global sourcing network.
Watch & learn:
Discover

 

TraceGains Gather™
Learn how to try out TraceGains for free
Achieve frictionless information exchange
Uncover new partnerships and hidden revenue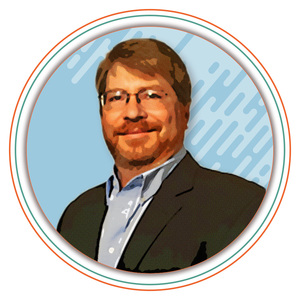 AJ Dolan
CTO, TraceGains
As TraceGains CTO, A.J. Dolan has been directing engineering operations and system architecture for the company since day one, helping the company develop numerous patents and solutions used throughout the global food supply chain. He has over 34 years of IT leadership and experience, including developing mission-critical applications used in surgical environments, pioneering spatial database technology and geographical information systems for CATV network design, and creating many K-12 student information and testing systems in use by several states.