The end of the year brings, well, a lot. A change in weather (for most of us), time off (some of it taken under duress), and more than a bit of stress. It's also a popular time to predict the year to come. This year's unofficial 2023 food and beverage forecast, of course, includes the typical standbys, such as healthier options and sustainable production and packaging. But most experts foresee a noticeable shift in consumer sentiment, brand response, and supplier survival.
Something old
The analysts at Yelp, for example, predict a year of experiential dining.
"Yelpers are eager to go back to restaurants and create memorable dining experiences," the company revealed. "Luckily, destination dining options, such as dinner theater, underwater restaurants, or the popular new restaurants at Restoration Hardware, offer views, activities, or entertainment, all while enjoying a meal. Searches were up 263% for underwater restaurants and 109% for dinner theaters."
The online directory service also expects a surge of consumers flocking back to fast food. Embracing nostalgia (do the 1990s count as nostalgia?), fast food chains have resurrected a host of old favorites, from throwback menu items such as the McRib, or old school promotions like Taco Bell's free World Series tacos. Yelp reports that user searches for fast food were up 90% over the past year.
Both these trends suggest that consumers are increasingly eager to embrace the familiar and the comfortable.
And something new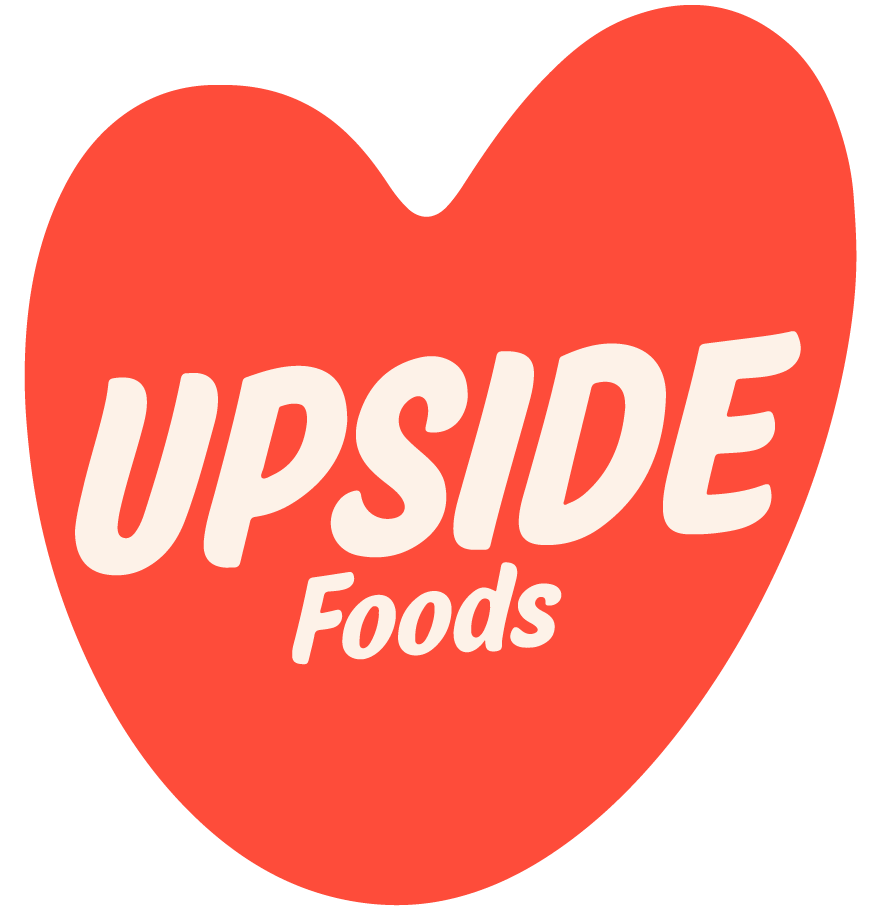 The buzz around alternative proteins has been building for a few years, with consumer interest growing more than 260% since 2016. But 2023 looks to be a breakout year for the once-niche industry.
In November, the U.S. Food and Drug Administration (FDA) signed off on the safety of UPSIDE Foods' cultivated chicken product, an industry first.
"This is a watershed moment in the history of food," UPSIDE Foods CEO and Founder Dr. Uma Valeti said in a press release. "We started UPSIDE amid a world full of skeptics, and today, we've made history again as the first company to receive a 'No Questions' letter from the FDA for cultivated meat. This milestone marks a major step towards a new era in meat production, and I'm thrilled that U.S. consumers will soon have the chance to eat delicious meat that's grown directly from animal cells."
UPSIDE Foods, a TraceGains customer, is a seven-year-old food tech firm based in Berkeley, Calif., that's been working on a way to grow "indefinitely self-renewing" cultured meat, poultry, and seafood.
The company, formerly known as Memphis Meats, still has a lot of work to do. But the future looks bright for cultivated protein products.
"A shift toward cultivated meat has the potential to bring massive benefits for food security, public health, ecosystem recovery, and regional bio-economies that create new jobs and livelihoods," Bruce Friedrich, President of The Good Food Institute, explained. "This is a history-making moment for our global food system."
This milestone in the cultivated protein world should have a spillover effect, particularly in the seafood space, which has become a victim of its own success. While global consumption – and demand – continue to skyrocket, the supply remains under threat. Overfishing and unsustainable fishing practices, climbing ocean temperatures, and pollution have all conspired to endanger the future of both marine and freshwater fish. Nevertheless, cultivated seafood represents a promising way forward.
A clean slate for 2023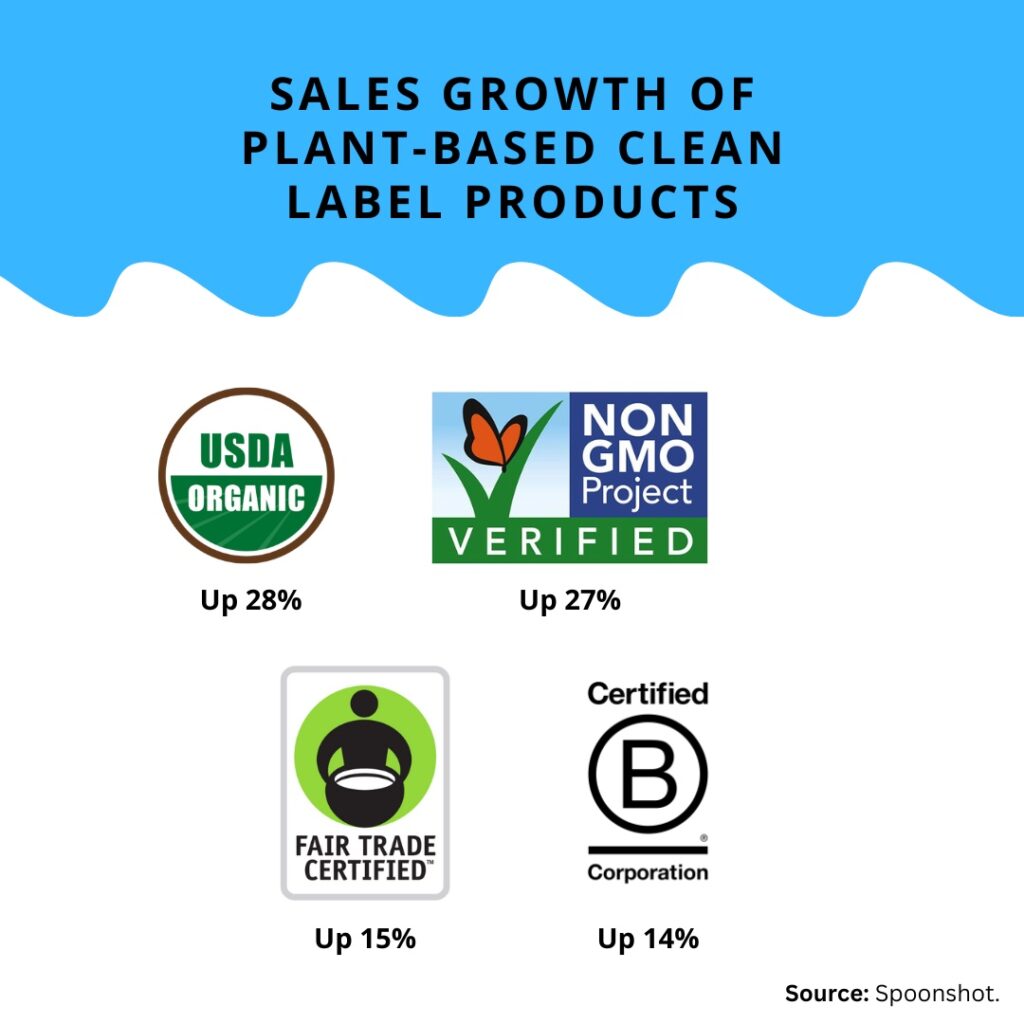 Even before the pandemic pushed better diet choices to the fore, consumers had already started looking for healthier foods. And with the growth of plant-based proteins, it's clear that clean labels aren't a luxury. They'll be an essential part of doing business in 2023.
The experts over at Spoonshot echo that sentiment in their latest annual industry forecast. They predict consumers and regulators will move the needle on clean labels in the coming year.
"As the plant-based sector grows, so will the scrutiny toward it, especially in terms of the claims of being healthier and better for the environment," based on Spoonshot's analysis. "Products are increasingly being called out for the use of too many highly processed ingredients, including preservatives, stabilizers, and various other additives.
"Concerns over ultra-processed foods are also on the rise. So much so that newer plant-based launches have started to address this issue and are calling out their clean label credentials. And this clean-label aspect of plant-based food is a feature we expect to see grow significantly over the coming year. In fact, clean label is going to be a major requirement for alternatives as the sector expands. Sales of plant-based meat have started to slow down (for several reasons), and this may be the key to winning back consumer engagement."
But what are consumers looking for? According to Spoonshmmot's number crunchers, the top five features that shoppers want to see on labels include:
Vegan – 48%.
Gluten-free – 32%.
Natural – 25%.
Ingredients – 19%.
Organic – 18%.
Consumers (still) want to go global
It's a juxtaposition only a global pandemic could bring. Consumers have retreated to comfort foods yet seek out new, international flavors.
The latest evidence for that comes from Beck Flavors, which just announced its 2023 Flavor of the Year. Or flavors, as it turns out.
Beck's researchers arrived at their selections "by analyzing preferences, megatrends, and buyer behaviors in 2022. After an extensive audit, winners were chosen in the fruit, botanical, indulgent, and innovation categories."
Taste of adventure. Beck's innovative flavor choice is Spicy Tamarind. "Its flavor ranges from sweet and sour to tangy and tart and can be combined with sweet flavors like pineapple or caramel. With a touch of heat from chili peppers, the flavors will transform into a taste that's unforgettable."
Health and self-care. Based on its combination of sweetness, citrus, and self-care, Beck chose Orange Glazed Cinnamon Roll as the indulgent flavor of 2023. And because of consumer pursuit of immune and mental health, Beck decided the flavor of the year in the botanical category should be Garden Mint, "a rejuvenating flavor centered around mindfulness. Garden Mint provides a unique freshness that's difficult to replicate, a brightness that stimulates the senses, and an aroma that is shown to decrease anxiety and improve sleep."
Transportation between time and space. Few flavors can transport someone back in time or across the world. But Beck's researchers felt that its fruit flavor of the year should be Carnival Grape, "featuring a burst of sweet carnival-appropriate flavor, with plenty of that classic grape flavor. There are many unique grape varieties that offer sweetness, health benefits, and that nostalgic X-factor. And the trends show that grape is at the forefront of a resurgence of gums, sports drinks, and sparkling waters."
2023 regulatory reform
The FDA's taken a beating over the past few years – and only some of its self-inflicted. And few would dispute that the lumbering agency could stand to implement a few updates. The Consumer Brands Association (CBA) has called for just that.
"Inefficient decision-making at FDA has slowed reviews, hindered progress, and even rendered packaging and product innovation obsolete," the trade group argues. "Inspector turnover and retirements make it difficult to keep a well-trained, experienced FDA workforce. A split and siloed food program undercuts internal and external stakeholder communication and collaboration. Additionally, the pandemic made clear that FDA must evolve to meet consumers' rapidly changing needs. This evolution must be a business-critical priority for the agency, as reforms stand to position FDA as a leader and subject matter expert in facilitating innovation."
In its just-published "Consumer Agenda for FDA Modernization," the CBA has laid out nine policies regulators – and lawmakers – should consider in 2023.
Commitment to timely reviews. Accelerate agency decisions on the safety and labeling of novel foods and ingredients to help new products get to market faster.
Inspection modernization. Move from one-size-fits-all inspections to a tailored, risk-based inspection model and facilitate an integrated federal-state approach to regulatory oversight.
Recall modernization. Harmonize government recall policies and processes and modernize communications and modes of delivery of those communications.
Labeling modernization. Update labeling policies to embrace the use of digital technology to convey product information to consumers.
New FDA-industry collaborative models for guidance development. Lead efforts to formalize private-public models to quickly create and post in the public domain industry best practice documents.
Consumer transparency and traceability. Work to develop implementation plans for the food traceability rule and other end-to-end product visibility initiatives to inform consumers and speed up recalls.
Modernized approaches for chemicals management. Develop a transparent regulatory agenda for chemicals in packaging and products to provide certainty to the industry and consumers.
Modernization to facilitate food packaging innovation and achieve sustainability commitments. Position the FDA as a leader in facilitating food packaging innovation to assist the industry in meeting state mandates for recycled content and packaging material bans, supporting environmental commitments, and consumer demand for more sustainable packaging.
IT infrastructure modernization. Enable the FDA to collate and mine big data to inform policy, make decisions and more responsibly leverage its resources.
Speaking of sustainability…
Finally, we can't discuss 2023 without revisiting sustainability. The industry can't survive without it.
In fact, in a recent survey we conducted on LinkedIn, a majority of respondents—51% to be precise—predicted sustainability would come to dominate all other food and beverage trends in 2023.
But what gets lost in the kerfuffle over sustainability is the foundation of food production: soil health. According to the WWF, half of the world's topsoil has vanished over the last 150 years. And it continues to disappear 10 times faster than it can be replaced.
Spoonshot reports that "business interest in topics related to soil health, for example, is projected to grow by over 17% during the next 12 months."
And brands have already responded. Nestlé announced in 2021 that it was investing more €1 billion to advance regenerative agriculture in its farmer and supplier network. And they're just one of many.
Smaller brands have also started experimenting with other strategies, such as crop rotation, nitrogen fixation, and vertical farming.
"While this is still at an early stage, brands are starting to showcase their commitment to improving soil health even though it may take a while to gain consumer buy-in," Spoonshot reports. "In the long term, we expect more food producers to look at investing in farming practices that improve soil health, which in turn can increase the taste and nutrition of food while also helping tackle climate change."

We can do more together in 2023
The new year promises a wealth of opportunities – and challenges – for manufacturers and suppliers alike. And there's no better way to take advantage of those opportunities – and face those challenges – than by working together.
TraceGains Gather™ makes that kind of collaboration not only possible but easy. Groundbreaking networking technologies and market intelligence let us all do more – and faster. Together, we're greater than the sum of our parts. And, together, we can purge the chronic problems that have threatened the global supply chain.