The Big Book of NPD Secrets
With thousands of new products launching every year, how do you ensure yours will actually succeeds? Facts and figures on the success rate of new product development (NPD) vary wildly, ranging anywhere from 30% to 95% depending on the source. When we look specifically at the CPG space, though, key research and insights have emerged to help improve your odds of success.
The truth is most new products fail
A landmark McKinsey & Co. study examined the success rate of new product launches in the CPG space and found that three out of four don't survive the first four years. The results crossed the spectrum and remained the same no matter the size of the company.
The surprising data reveals that even more agile manufacturers fall prey to the same issues as their slower competitors. These results are disheartening given the time and effort it takes to develop, produce, and market new product offerings.
Cracking the code on what works in NPD
TraceGains CEO Gary Nowacki connects with the brightest minds on his podcast, Conception to Consumption (CtoC). Focused on curating advice from industry leaders, CtoC offers frank discussions on all things NPD, whether it's accelerating time to market, refining the ideation process, or attracting new customers.
Gary's guests are a combination of celebrated brand leaders, emerging industry disruptors, and everyone in between. So what does each guest have in common? A track record of success. Each episode offers established strategies to help listeners improve their approach to new product development.
Get the best NPD advice from frontline experts
We've distilled the best nuggets from dozens of Gary's podcasts into one easy-to-digest eBook. Download it now for the best advice on how companies move faster and craft successful products that exceed expectations.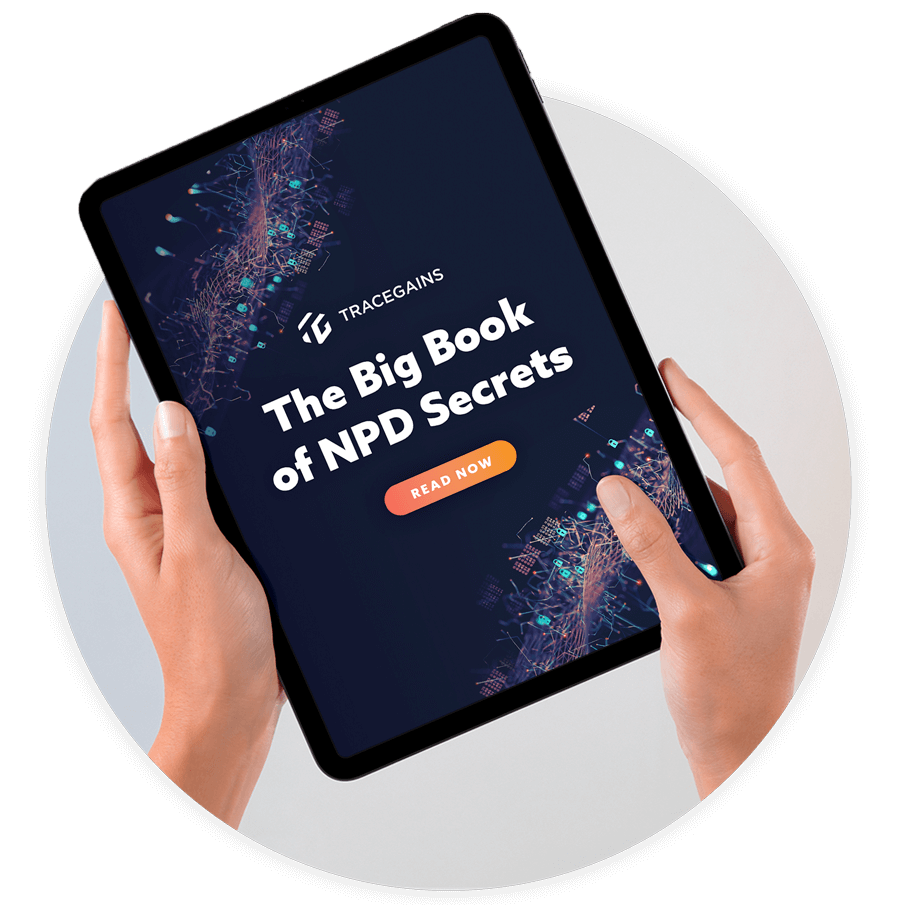 A Sneak Preview: NPD Secret No. 1
Embrace Changing Demographics
Food must become more inclusive says Riana Lynn, founder and CEO of Journey Foods, a food tech company that supports cutting-edge product management and data services to help companies better feed the planet's 8 billion people.
"This trend is simply reflecting the fact that we are experiencing dramatic shifts in demographics. Generation Z and Millennials have more purchasing power, and Black and Latinx populations are driving sales in their communities and online, which is influencing the greater economy. "This demographic shift empowers newer innovators, including start-ups founded by women, immigrants, and minorities from all different communities and backgrounds."