When it comes to the history of U.S. food processing and food safety pioneers, most overlook the contributions of African Americans, indigenous people, and women. To help correct that – and since it's February – we wanted to highlight a handful of Black industry trailblazers. Besides, as Nelson Mandela once said, "Education is the most powerful weapon you can use to change the world."
Lloyd Hall
As the federal government started to take food safety seriously in the 1930s, Chicago chemist Lloyd Hall began to develop ways to prevent food spoilage by suppressing nitrogen with a combination of sodium chloride, sodium nitrate, and nitrite. He kept at it, too, and subsequently incorporated the use of other chemicals, such as lecithin, like antioxidants. By the time he called it a career, he'd amassed nearly 60 U.S. patents and several international ones.
Joseph Lee
Hotel and restaurant manager Joseph Lee rose to prominence in Needham, Massachusetts, in the 1880s. A baker since childhood, Lee invented a machine to automate the process of kneading bread. His invention allowed for quicker, cleaner, and more uniform bread production. He earned a patent for it in 1894. As a result, Lee found himself buried in bread, so he to put it to use and designed and patented a machine to make breadcrumbs in 1895.
George Washington Carver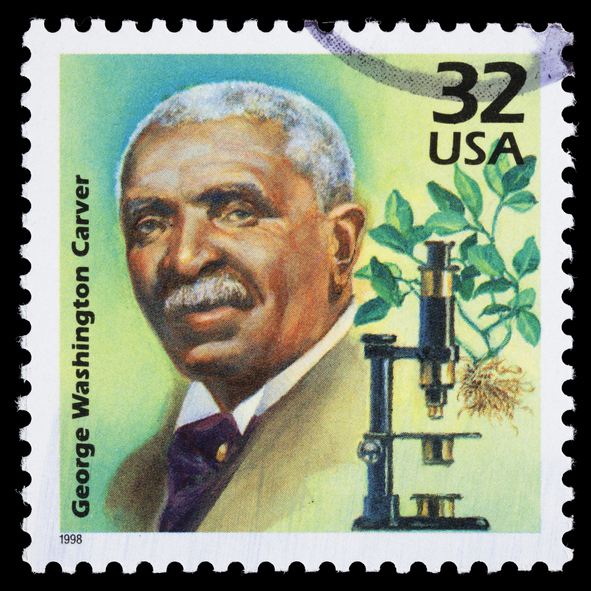 This list would be incomplete without George Washington Carver, who didn't invent peanut butter despite persistent grade school lessons. He did, however, dream up more than 300 other uses for the popular legume. And, perhaps, more importantly, he pioneered the practice of crop rotation to mitigate soil depletion. As a result, many scholars consider him one of the most important Black scientists of the early 20th century.
Frederick McKinley Jones
The food business – and most of our menus – would look very different without a critical invention that helped drive food and beverage distribution. And we have Frederick McKinley Jones to thank for that. In 1938, Jones invented a portable air-cooling unit for trucks transporting perishable food. After finally earning a patent for his device in 1949, he launched what would later become Thermo King Corp. His library of more than 60 patents include creations that ranged from portable X-ray machines to snowmakers.
Dr. Margaret Hamburg
Last but not least, there's Dr. Margaret Hamburg, the first Black FDA commissioner, who between May 2009 and April 2015. She was also the second woman to hold the post and the longest-serving FDA commissioner since Dr. David A. Kessler. Notably, she managed the implementation of the U.S. Food Safety and Modernization Act (FSMA), the most important legislation for food and beverage manufacturers in decades.
Tomorrow's food safety pioneers
Looking back, it's easy to find overlooked, but vital Black voices that have brought food science and safety to where it is today – but what about the future? Several organizations are working hard to represent and mentor today and tomorrow's food safety pioneers.
First, there's the National Black Farmers Association (NBFA), a nonprofit representing Black farmers and their families. The association serves tens of thousands of members nationwide and focuses on "civil rights, land retention, access to public and private loans, education and agricultural training, and rural economic development for black and other small farmers." In honor of Black History Month, TraceGains has made a $1,000 donation to the NBFA.
The National Association of Black Food Manufacturers (NABFM) is a nonprofit membership association that "exists to promote unlimited opportunities for growth and leadership for blacks in the Consumer-Packaged Goods (CPG) and Food Manufacturing (FM) professions."
And while Black History Month offers a chance for reflection, it's also quoting Maya Angelou, who wrote, "Won't it be wonderful when black history and Native American history and Jewish history and all of U.S. history is taught from one book? Just U.S. history."