We wrap up this Coffee Talk series with VP of Product Greg Heartman, who discusses the benefits of centralized data.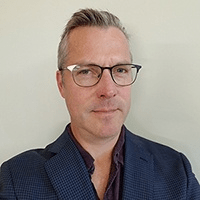 TraceGains: How does TraceGains help a distributed workforce?
Greg Heartman: Simply put, we deliver our SAAS-based products over a cloud-based infrastructure that users can access anywhere. With our solution's centralized data capture, customers can see into the work stream. This includes any associated risks wherever manufacturing facilities and suppliers operate. Because of our cloud-based infrastructure, we help centralize the understanding of your business risk and opportunities.
I also think having those network-connected channels to your suppliers helps you understand what's happening inside your four walls. It also shows what's happening outside those walls and how it affects your business.
And because we've centralized the flow of data, we also help these distributed workforces benefit from these shared insights. For example, this will enable customers to quickly answer questions such as:
"What are the risks posed by socio-economic challenges in Country X?"
"What is happening with pricing in the coconut market?"
As a result, brands can pull all that into a single dashboard. This allows distributed workforces to stay in sync across departments, local offices, and global locations.
That's what newer generations expect anyway. They don't want to work through emails, spreadsheets, or Word docs. Instead, they want the right information at the right time – digitally.
TG: What are you bringing to market next to brands stay successful?
GH: That's the big question we're grappling with now. Because the ground is shifting under everyone's feet. The pandemic showed that supply chains suffer from a certain amount of fragility. And that was: "How do you create the highest degree of efficiency within your supply chain to provide the materials you need – when you need them – at the lowest possible cost?"
We all saw that fall apart during the pandemic. Over the last several decades, the global supply chain operated as a series of inflexible connections rather than loose couplings that would allow for adaptability. Today, supply chain flexibility has become more vital than ever.
And even more recently, we've seen geopolitical events introduce greater global instability. And that puts new stressors on the worldwide supply chain. It also added pressure on companies to build and introduce new products to the market while clinging to their market share. And protecting market share, as we saw firsthand during the pandemic, means keeping products on shelves.
If you can't access organic egg powder from your supplier, for example, you'll lose shelf space because you can't put your cupcake mix on the shelf. Someone else will win that space, and it's whoever finds the powder you couldn't get your hands on.
So, I see us bolstering TraceGains Network with ingredients and their data to allow brands to understand where and how they can turn to new ingredients and rapidly qualify new vendors to integrate into their formulations. And we'll continue to identify external risks to help companies know when they should pivot and to whom. So it'll be a combination of rapid supplier identification and qualification without increasing the likelihood of introducing new risks that could erode profitability.
TraceGains will continue to evolve as a highly reliable source of component ingredients and data that allow companies to tap into these ingredients' digital threads that suppliers provide. And because we enable access to this digital thread and allow you to pull that in automatically, which becomes your digital twin, we can quickly help automate change management.