This is a pivotal time for TraceGains, and we've got some big things in store this year. So as we gear up for these changes, we thought it would help if we brought you behind the curtain to show you what we do, what we're thinking, and – more importantly – what you can expect from us moving forward. Today, we start with a quick conversation with TraceGains Senior UX Designer Dean Dowd.
TraceGains: What's user experience, often referred to as UX?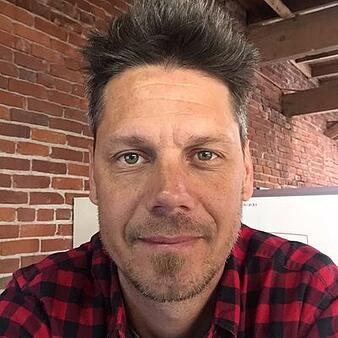 Dean Dowd: People equate UI (User interface) with UX, but there's a lot more to UX. UX has to do with conducting research around a problem that needs to be solved and the users who require that problem solved. A basic tenet to successful product management is to fall in love with the problem, not the solution. So, we talk to users, observe them, analyze usage data, and talk to other stakeholders to understand the totality of the problem.
Once we understand the problem, we can begin to design a solution. And not just the interface but also the processes behind it, which ultimately leads to prototypes for users to test and provide feedback on. These are true MVPs – minimum viable products – to learn and iterate from and validate our insights and proposed solutions. The idea is to validate and continually improve tasks conducted by our users in the software, create a positive experience, and help them get their jobs done more efficiently.
TG: What are you working on where the UX changes (that you can talk about)?
DD: The Customer Manager (CM) app that suppliers use is being re-planned, redeveloped, and redesigned from the ground up. We used years of feedback, and continual testing and responses from development partners, to create what we think will be the ideal supplier solution.
We logged complaints and ideas over the years – some big, some small – and we're leveraging these to help the redevelopment of the CM. Thanks to our users, who've provided clear direction on where we can make improvements, which we're confident in the next version of CM. It truly is a collaborative process between our team and the end-users.
For example, we will make it even easier for suppliers to manage inventory and marketplace listings while fulfilling document requests. We've learned that while they can do all of this already, the performance isn't always the fastest, and fulfilling tasks isn't always as efficient as it could be. So we're doing this to improve performance and efficiency so suppliers can manage and grow their businesses better.
I also want to point out a fun new feature I'm very excited about: the Showcase, a way for suppliers to tell buyers out there are more about their company. But that's all I'm going to reveal for now…
TG: Better is good, but nobody likes change? How will you help users make the transition?
DD: We understand that perhaps the most fundamental of design principles is meeting the user's needs. As I mentioned above, we listened to tons of feedback, and we know there are crucial areas to focus on, areas that will transform the supplier's CM workflow. For example, we're increasing awareness and transparency about what a supplier needs to do next by providing an intuitive dashboard to help direct the user to outstanding tasks.
And, of course, we'll have onboarding walkthroughs, a chat-like feature for users to ask questions throughout the application, and the complete learning academy with rich video content to help anyone get productive quickly, whether they're a TraceGains rookie or a veteran user. Good software is invisible.