TraceGains has worked with Nancy Scharlach, president and chief technical director for FSMA International, for nearly a decade. Nancy is also a lead instructor for FSMA Rule Foreign Supplier Verification Programs (FSVP) and FSPCA Preventive Controls for Human Food and International HACCP Alliance. As a registered SQF consultant in high-risk processing and HACCP alliance trainer, she's seen it all. Below, Nancy shares her expertise about what a food safety auditor looks for and what they typically ask.
Getting started with a food safety auditor
Before any food safety audit, you must set proper expectations within your facility to ensure everyone involved in the process understands what a food safety auditor may examine.
Expectations should include:
Using a Food Safety Management System (FSMS).
Keeping a HACCP and/or HARPC program.
Maintaining accurate records and robust recordkeeping.
Preparing your employees for auditor interactions.
Having a facility, equipment, and cultural compliance regarding food safety.
1. Food Safety Management System
Using a comprehensive FSMS is critical to the success of your business. The best systems go beyond the basics of food regulation and acceptable workplace practice. Nancy outlines that an audit-passing FSMS should include:
Quality and food safety manuals.
Management commitment and company policies.
Standard Operating Procedures (SOPs) and Prerequisite Programs (PRPs).
Work instructions.
Organizational charts, job descriptions, crisis teams, etc.
Food safety preventative controls (HACCP/HARPC).
2. HACCP and HARPC
Most people in the industry are familiar with HACCP, but a few people in food safety might not fully understand HARPC and the differences between them. A few common questions Nancy hears are:
What is HARPC?
Do I need HARPC?
How does this apply to me?
If I have HACCP, am I compliant with HARPC?
While the FDA mandates HACCP, its mandatory application is limited to juice, seafood, retail, and foodservice. That said, HACCP's principles cover all food production segments and make up a critical component of all GFSI and audit scheme requirements. These principles primarily concern raw materials, products, and processes, and large brands often mandate them for suppliers.
Alternately, HARPC applies to almost all food processing facilities. HARPC requires that companies have written plans that identify hazards, list the steps to minimize or prevent those hazards, identify monitoring procedures, record the results, and specify what actions must arise. The FDA evaluates these plans and checks for proper implementation and adherence during an audit. In addition, HARPC requires planning for potential terrorist acts, intentional adulteration, and food fraud.
3. Records and recordkeeping
Detailed records and adequate recordkeeping are essential to pass audits and comply with regulatory requirements – that much is obvious. Nancy suggests companies perform internal reviews, and ensure they keep consistent documentation top of mind for all departments.
According to Nancy, SOPs, manuals and records, CCPs, supplier management/performance, training, CAPAs, team meetings, internal audits, etc. make up 60% of any given audit.
Additionally, suppose a food safety auditor notes a non-conformance within records or incomplete corrective action records. In that case, they begin to look for trends, leading to a systematic breakdown, and a more difficult overall audit.
A few key weaknesses that tend to surface with recordkeeping include:
Lack of ongoing employee training: Having temporary workers or a high turnover rate creates challenges and requires more consistent education.
Lack of sufficient tools: Companies do not always have the right tools to capture and act on important information.
Incorrect information: For example, incorrectly captured critical control points.
Lack of sign-offs and verification protocols: The absence of verification is a common error and a reoccurring weakness in audits.
4. Preparing employees for a food safety auditor
Audits can be intimidating and stressful for employees. Adequately preparing employees for audits will make them more comfortable and help the auditor. Train the team on common questions they may be asked and what to expect:
Who will auditors interview? Anyone and everyone is fair game. Auditors expect all employees in the facility to know critical food safety and audit code details. No one is exempt from these interviews, and it's up to the auditor's discretion (and sometimes mood). Prepare everyone.
What to expect from a food safety auditor interview: Auditors are trained to be professional, ethical, and courteous when conducting audits and interviews. Therefore, interviews will focus on ensuring:
Employees receive regular training.
Management is committed to food safety and allocates appropriate resources to Food Safety and Quality Assurance.
Key positions have completed additional training topics related to their job skills or requirements.
Common interview questions:
Where is the food safety manual stored?
What do you do if you see a mouse?
What allergens are in your facility?
What are three examples of personal hygiene?
When do you wash your hands?
How long do you wash your hands?
How often should you change your company shirt or smock?
Why is nail polish not allowed?
Why should you not wear perfume or cologne?
What are your company's Critical Care Points?
What does SQF stand for?
The only way to prepare employees is to train them. Include real-life examples and stories. Training should be ongoing, well-documented, and fresh. Your employees are your greatest asset; continued training will give them the tools to succeed.
5. Facility, equipment, and cultural compliance
When it comes to food safety, the most critical factor is the processing environment; it is also where contamination and risk are most prevalent.
The facility, equipment, and company culture are visual evidence of how an auditor assesses the dedication and commitment to food safety (if the auditor sees chaos, they can assume chaos within the facility).
Food safety auditors generally try and do a facility walkthrough within the first 90 minutes of arriving to assess the condition of the facility and hygiene practices (unannounced is a 60-minute window).
The adage is true – first impressions are lasting impressions.
Examples of 'The Good'
Excellent facilities operate with high standards, stick to best practices and GMPs, and instill a "World Class Food Safety Practices culture."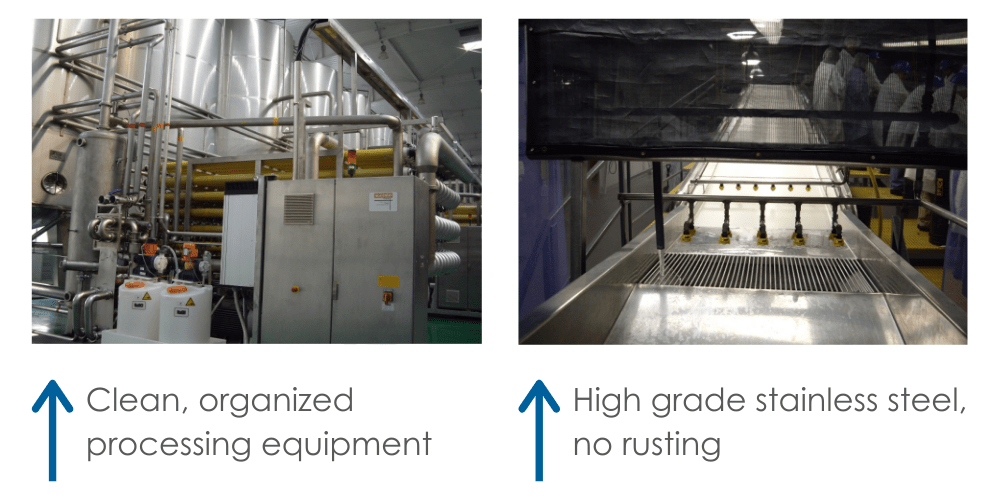 'The Bad'
Consistent education and compliance maintenance can prevent common minor non-conformities. Senior management must lead by example and create a company culture of safety and quality.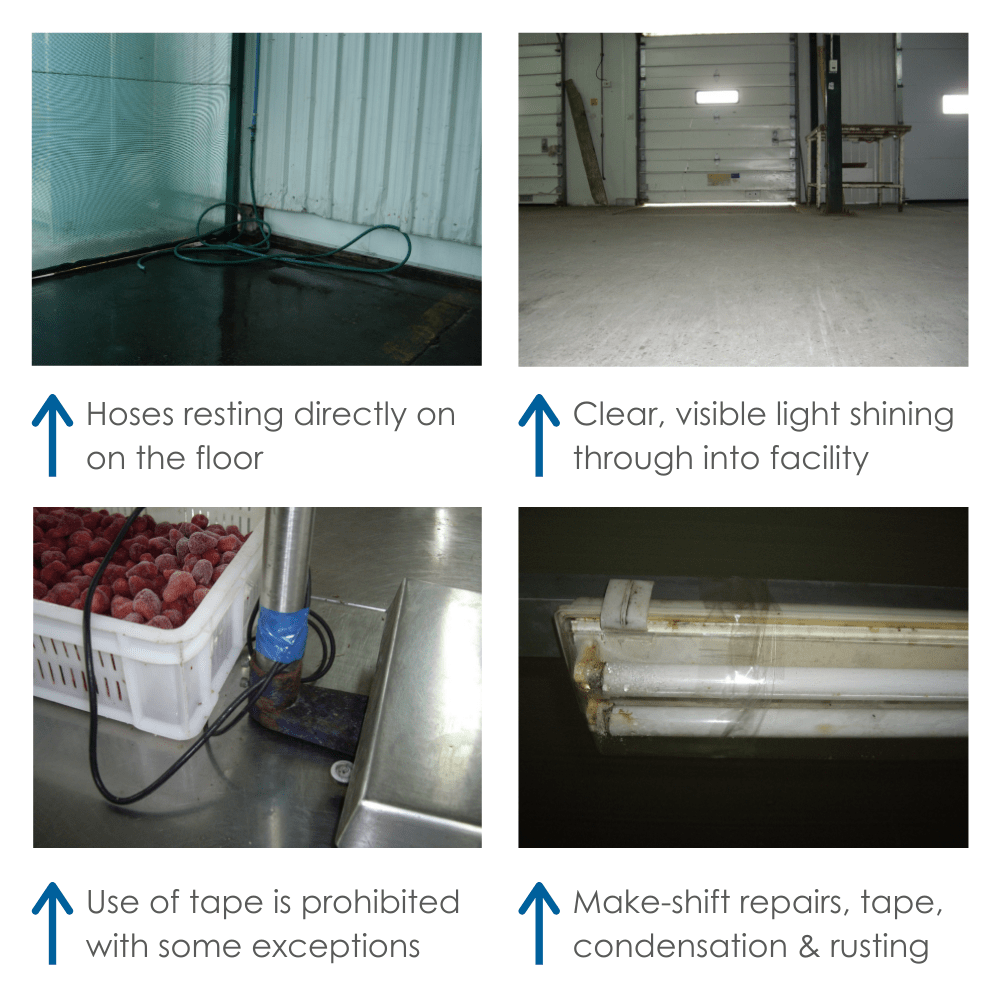 And 'The Ugly'
Facilities with critical non-conformances resulting in automatic failures often display no real commitment to proper food safety, and direct product adulteration was evident.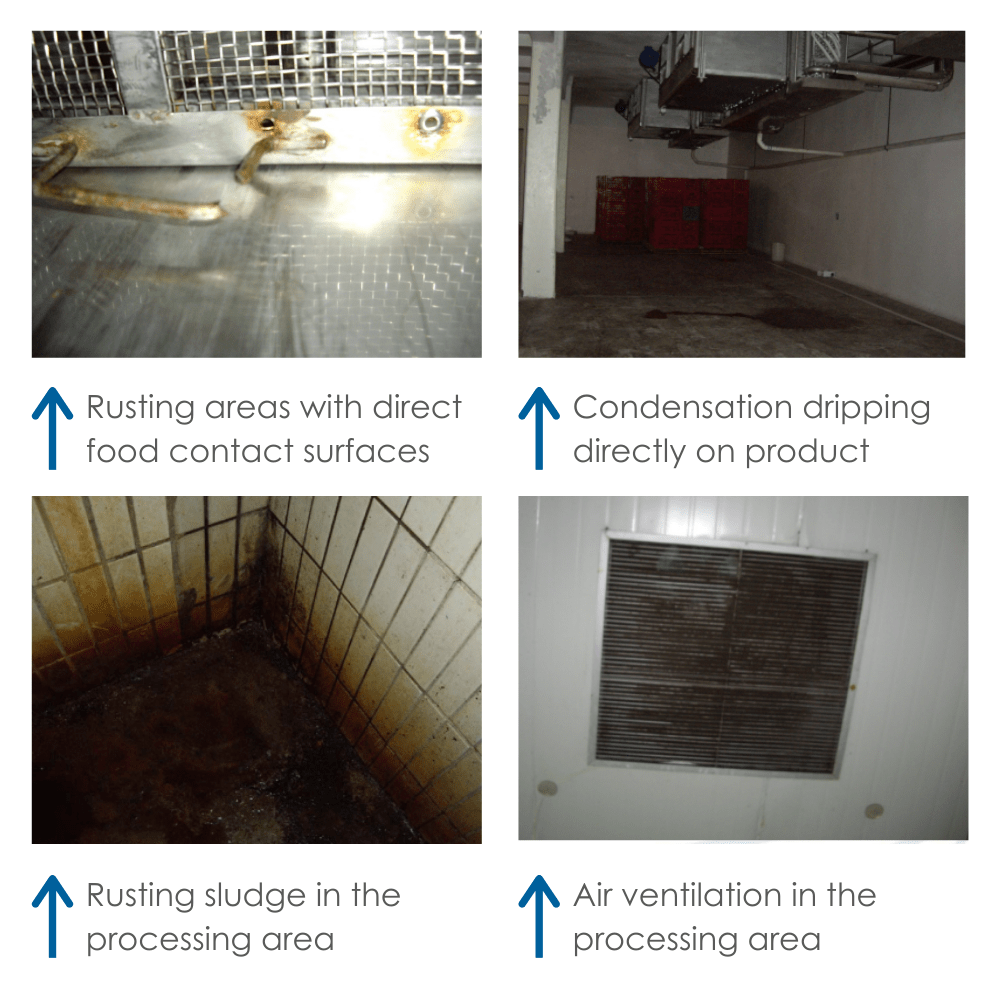 Want to be ready for any audit at any time? For more tips and best practices, download our eBook, "Are You Ready for an Audit."