We all know the story so well that it's become cliché: nerdy friends get together on the weekends to build some critical component of the next generation of technology – in this case, Microsoft Excel.
For childhood friends Paul Allen and Bill Gates, it turned out to be nothing less than an operating system that would emerge as an industry standard.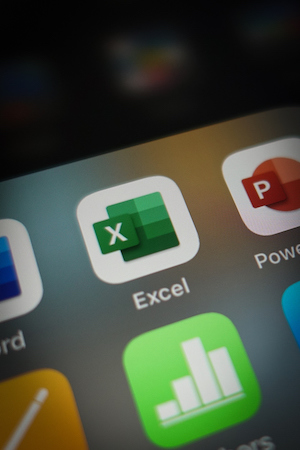 Later, in 1990, the pair would roll out another little product called Microsoft Office, a bundle of applications that included a word processor and a spreadsheet that would set the bar high for productivity applications.
But what once transformed the business landscape with its groundbreaking technology has done little to keep up with the times, let alone drive innovation.
Meet the new Excel…
Few would dispute the fact that Excel changed how we all do business. It's easy to understand how companies fell in love with it. It boasts several strengths, such as:
Excel has been excellent for productivity, both personally and professionally. Its ability to organize and store incredible amounts of data has been its core value proposition for decades – and it still holds. Throw in its ability to help users analyze that data and convert it into colorful charts and graphs. It can transform the most introverted bean counter into the most gregarious of graphic designers.
By extension, Excel presented number crunchers with something they never had before: the ability to quickly run calculations on vast chunks of data – all with the click of a mouse. This functionality improved efficiencies across the board and leveled the playing field (at least a little) between large corporations and smaller businesses.
…Same as the old Excel
But nothing lasts forever. And after more than 30 years and not enough updates, the wrinkles have begun carving their way across Excel's once-pretty face, such as:
Even after an intense – and expensive – initial set-up, Excel doesn't do anything on its own. It remains an incredibly labor-intensive application, sucking hours of productivity away from employees whose skills might be better allocated elsewhere. And when those employees move on, whether it's to other departments or new jobs altogether, that loss of institutional knowledge can cripple a database. Worse still, even the most meticulous of maintenance can't catch everything, which can lead to…
Computers, and the applications that run on them, only do what the user tells them. And they're only as accurate as the data they're given. One University of Hawaii study suggests that one out of every 100 cells in an Excel document contains an error. That might not sound like much, but spreadsheets grow like weeds, which means mistakes can pile up just as quickly. Even the smallest of stumbles can snowball into billion-dollar catastrophes.
Most companies still depend on a mix of Excel spreadsheets and unwieldy databases to manage their specifications. These outdated tools make it increasingly difficult to track progress and monitor the status of specifications. Without easy access to spec details, controlling food safety and quality is challenging.
There' a better way
Networked Specification Management allows companies to digitize everything from raw material to packaging to finished goods specifications and then convert that information into configurable dashboards and reports to weigh compliance against label claims, nutrition targets, thresholds, and country of origin.
Check out our on-demand for a webinar to learn how Specification Management allows teams to create, publish, and update raw material and finished goods specifications in a single networked platform. You can watch it here.