The food and beverage markets are still reeling from the aftershocks of the pandemic. So, for the foreseeable future, stakeholders must adapt to a new landscape while embracing new flavor trends. When it comes to consumer demand, a pair of reports reveal just how quickly – and dramatically – consumer tastes changed.
Ingredient company Kerry Group and spices and seasonings giant McCormick & Co. released forecasts earlier this year that show a reliance on traditional favorites, and a desire for new trends. Both companies expect these trends to endure.
Kerry's Flavor Forecast
Kerry identified seven micro flavor trends that will drive new product development for food and beverage manufacturers:
Nostalgia. Consumers embraced childhood favorites and home cooking during the pandemic. "Comfort foods offer consumers something soothing, familiar, and nostalgic. Most Americans say their favorite foods remind them of childhood and a simpler, safer time." Kerry Senior Activation Marketing Specialist Amy Devitt explained. "Although comfort foods aren't always healthy, 66% of people say they don't feel guilty after indulging their favorite."
Seasonal Offerings. Companies typically tie limited-time offers (LTOs) to the holiday season. And consumers turned to seasonal flavors early, particularly when it comes to sweets. Popular holiday flavors, such as gingerbread and salted caramel, helped consumers endure a long winter stuck at home. "Seasonal tastes provide consumers an opportunity to break free from their day-to-day monotony. North Americans have come to expect seasonal and limited-time food and beverages that include crowd favorites such as smoke and barbecue in savory for summer, and pumpkin and apple in the bakery for fall," according to Kerry's Julie Beauchemin, Marketing Specialist of Taste for North America.
Enticing Eats. Instagram and other social media platforms have elevated the desire for visually appealing food and beverages. Consumers want colorful products that photograph well. "In North America, consumers are interested in new textures, flavors, and ingredients that add to the overall taste experience," Kerry Senior Marketing Insights Specialist-North America Sian Cunningham said. "Furthermore, innovation in emerging categories such as plant-based meat and dairy alternatives are now focusing on building back the rich and authentic taste tonalities of traditional meat and dairy."
Taste Exploration. With travel still problematic, consumers turned to food and drinks as a way of exploring other cultures. "The level of adventure depends on the consumer. While some crave authentic representations of the international or local cuisine, others want to dabble in unfamiliar tastes but in approachable and familiar formats," Beauchemin said.
Novel Flavors. As consumers grew tired of the routine imposed by lockdowns, they sought out new and unusual tastes. Floral flavors, such as lavender, saw a massive uptick in new product offerings, especially in the beverage space. "Consumers are interested in new ways to engage with their food and beverages, and novel, unfamiliar, fantasy, and mystery flavors can bring newfound excitement," Kerry Marketing Insights Director, North America Soumya Nair explained. "Classic and new fantasy flavors, such as cotton candy, birthday cake, mermaid, and unicorn, are popping up in sweet, beverage, and salty snack product categories."
Acceptable Sweetness. Consumers increasingly avoid sugar, forcing companies to offer more lower-sugar and clean-label sugar options. Three out of five American consumers said they'd rather reduce their sugar intake than replace it with artificial sweeteners. "There are opportunities to utilize flavors and ingredients that shape the perception of sweetness without increasing sugar content, including vanilla, cinnamon, chiles, cloves, and other spices," Cunningham said.
Healthy Halo. The attraction of functional food and beverages remains strong, whether they provide coveted immune support or mental health benefits. "Consumers are interested in food and beverages that not only taste good but have perceived health and functional benefits. This interest has substantially grown during the pandemic, as consumers wish to protect their health in the short and long term," Kerry Strategic Marketing Manager for Beverages-North America Karine Tetreault said. "Consumers are looking for products with added functionality to help improve their personal health priorities, ranging from probiotics and ginger for immune and digestive support, adaptogens including maca, moringa, and turmeric for stress support, to green coffee bean extract and cordyceps to support energy."
McCormick's Flavor Forecast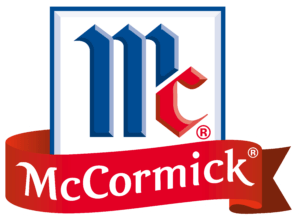 Spice and seasonings heavyweight McCormick & Co. also knows something about flavor trends. The Hunt Valley, Maryland, company has been publishing its McCormick Flavor Forecast for more than 20 years.
"The pandemic sizably shifted the way we've lived our lives over the past year, yet food continues to be a way to bring people together, even virtually. Despite global travel restrictions, lockdowns, and logging in from vastly different time zones, it was moving to see everyone committed to our mission to study emerging trends and identify the flavors that will undoubtedly spark inspiration for both the home cook and professional chef for years to come," Kevan Vetter, Executive Chef and Director of Culinary Development for McCormick said in a press release.
McCormick's data reveals a quartet of flavor trends food and beverage manufacturers should pay attention to:
Plants Pushing Boundaries, which "represents how the plant-based world is now mainstream and has developed into a culinary trend that uniquely honors vegetables, fruits, and botanicals that deliver indulgence, brilliant color, hearty texture, and delightful sensation through flora-focused eating."
Essential flavors include ube (purple yam), Szechuan buttons (edible flower buds), and trumpet mushrooms.
Humble Nosh is "inspired by the Yiddish word 'nashn' meaning to nibble on and combines rising global flavors with the means to 'travel locally' via our plates.
Essential flavors in this space incorporate chaat masala (Indian spice blend), pandan kaya (Malaysian jam), and crisped chilies.
Underwater, Under Discovered, "takes flavors from the coasts to consumer kitchens, delving into less-explored ingredients and textures from fresh and saltwater like seaweeds and algae for culinary innovation. This trend uproots underwater botanicals that infuse snacks, meals, and beverages with an earthy flavor for a new take on fresh."
Essential underwater flavors contain: dulse (red sea lettuce flakes), spirulina (blue-green algae), and seagrapes (soft, green algae).
Physiological Eating represents "the re-emergence of mindfulness and intention, inspired by ancient practices and beliefs for mind-body balance, a sense of harmony, growth, and self-love. It also focuses on the Ayurvedic practice, which uses six tastes to achieve balance, and warming and cooling techniques to provide comfort."
Essential flavors to consider include: coriander, lemon, sea salt, cumin, turmeric, and ginger.
Historically, trends move slowly, especially when it comes to flavors, but the pandemic accelerated consumer preferences —among other things – dramatically. Kerry's research shows that some trends are here to stay. So, food and beverage makers need to respond quickly to capitalize on these shifts in consumer sentiment.
How do brands capitalize?
To stay on top of flavor trends such as these, companies must transform their NPD and R&D portfolio management programs. They can start by automating product development, digitizing recipe iteration, and connecting collaborators over a networked platform. With TraceGains, teams leave behind static tools and every stakeholder can access detailed information on each material's origin and status. It's this complete supply chain transparency that underpins a networked approach to product development.
Companies can combine TraceGains data with their ERP for a unified view of their products, data, and processes. As a result, teams can respond quickly to market shifts while offering substantial value. To find out more, download our eBook "Accelerate Every Stage of New Product Development," here.