Product Learning
Empowering Our Users to Find Value Quickly
In-App Help Center
Our users have 24/7 access to all feature help articles without ever having to leave the product they are working in. Search keywords to explore the database, tour of the product with our interactive guides, and learn about the latest product updates.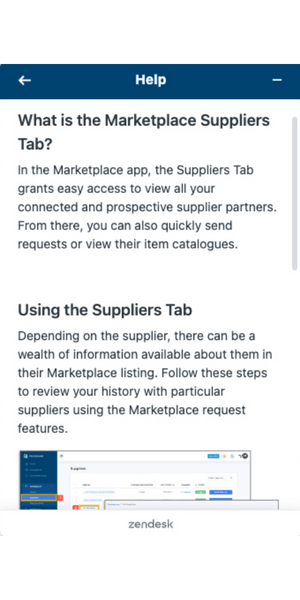 TraceGains Academy
Our award winning Academy is home to a library of videos, self-paced courses, practice interactions, and opportunities to join live virtual trainings. New and existing users alike will find an array of resources to maximize TraceGains to better suit their business needs.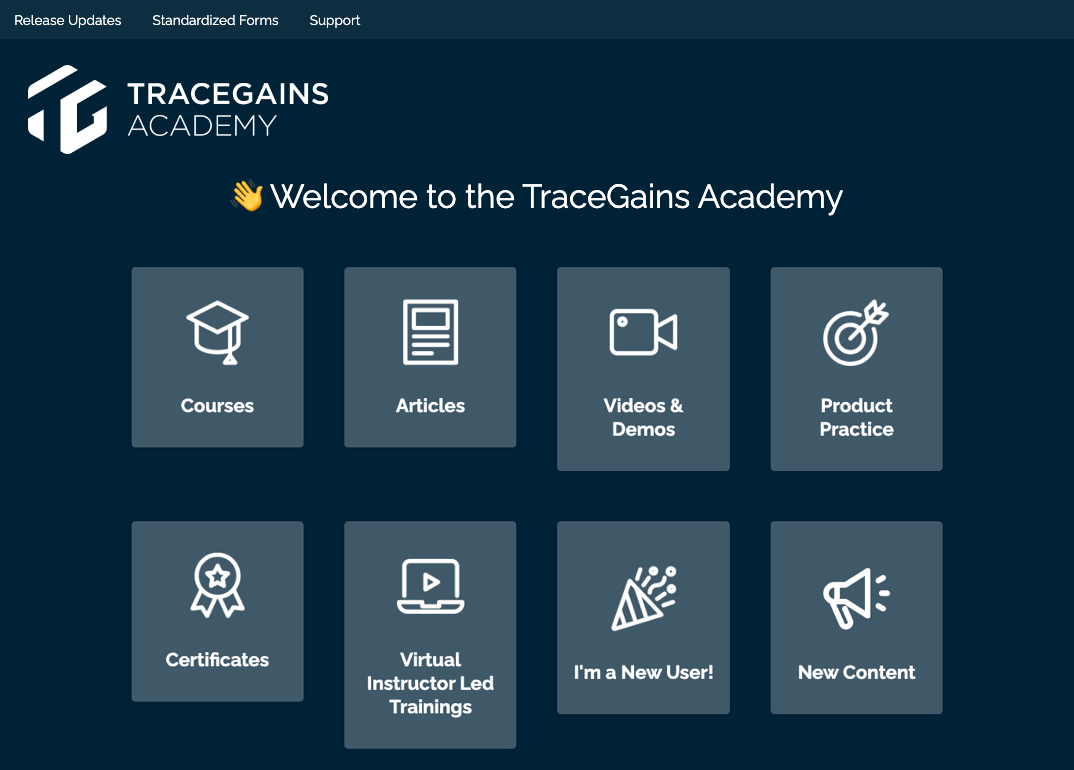 Product Onboarding
Here are three essential tips for starting your TraceGains journey:
Collect Data
To get your company's data into our TraceGains system, a spreadsheet called the Configuration Workbook is used. Start finding the resources needed. These resources may include data from current or old systems being used, working with other departments in your organization like IT, or tasking fellow team members with being the head of the Configuration Workbook project to get a jump on the time it takes to be live with TraceGains. From the time our Customer Success team receives the completed Configuration Workbook, it's only two to three weeks until you're ready to use the system. The earlier they receive the spreadsheet, the sooner the system can be used!
Designate Key People
Identify key people that will need to be involved in the implementation of the TraceGains product purchased. Depending on which one of our products you'll be implementing, it will depend on who you task internally to be the expert. It's vital to a smooth implementation to ensure you have the correct person that knows the most about the current processes so they can help drive the project forward.
Form a Plan
Evaluate the timeline to be up and running with TraceGains such as resources, hurdles, and other projects. Come with a clear idea of these to your appointed Customer Success Manager and they will help you achieve the timeline to have your company implemented with TraceGains in no time!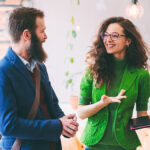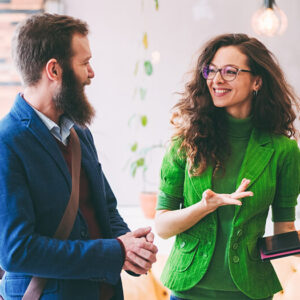 Customer Support
Users have unlimited access to our customer support team by submitting a help ticket directly within the product. Our experienced support team members will respond quickly with resources and solutions aimed at getting our users moving again.