Networked Ingredients Marketplace innovator TraceGains shares insights at Sedex in London and at American Food Innovate/Food Sure Summits in Chicago.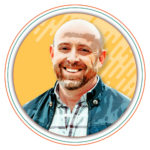 Xplore Sustainability: Sedex Conference London 2023
On day two of this internationally renowned conference, TraceGains Senior Director of Product Marketing Paul Bradley will join executives from Tony's Chocoloney and Nestlé UK & Ireland to discuss how deep brands must go into their supply chains to get enough visibility to move the needle on ESG goals.
"TraceGains is incredibly excited to become part of the Sedex community and to have the opportunity to join the global dialog around sustainability," Bradley said. "There is so much that brands and technology providers can do together as our industries move forward, and a forum like Sedex Xplore is the perfect venue for us all to come together and imagine what's possible."
American Food Innovate and American Food Sure Summits
At these R&D and food safety-focused summits, TraceGains will educate attendees on how the industry can connect around standardized and consolidated formulas, recipes, specs, and supply chain data enabling teams to collaborate more efficiently, manage costs, and accelerate innovation.