Foreign Supplier Verification Program Guide
On Nov. 27, 2015, the U.S. Food and Drug Administration (FDA) published its final rule for implementing the Foreign Supplier Verification Program (FSVP), a significant provision of the Food Safety Modernization Act (FSMA). To ensure you remain compliant with the latest U.S. safety standards, we've prepared this convenient guide.
The final rule on FSVP
The FSVP requires that anyone importing food into the United States perform certain risk-based activities to ensure it meets U.S. safety standards. As a result, on Mar. 19, 2018, most imported food shipments became subject to FSVP requirements.
How the rule applies is one of the first questions that companies ask about the FSVP. If you're struggling to understand the FSVP rule, you're not alone. Our ebook covers everything you need to know to comply with the rule and reduce your supply chain risk.
Help from top regulatory and food safety attorneys
Are you the importer? What if you're a broker? What are the necessary elements of an effective verification program?
To help answer these questions and clarify any remaining gray areas, TraceGains enlisted Marc Sanchez, a regulatory attorney specializing in FDA and USDA law, and food safety lawyer Shawn Stevens. Their expert insight and several real-world examples help break down the rule's components and provide much-needed clarity.
Don't go it alone when trying to navigate the FSVP. Download our guide today.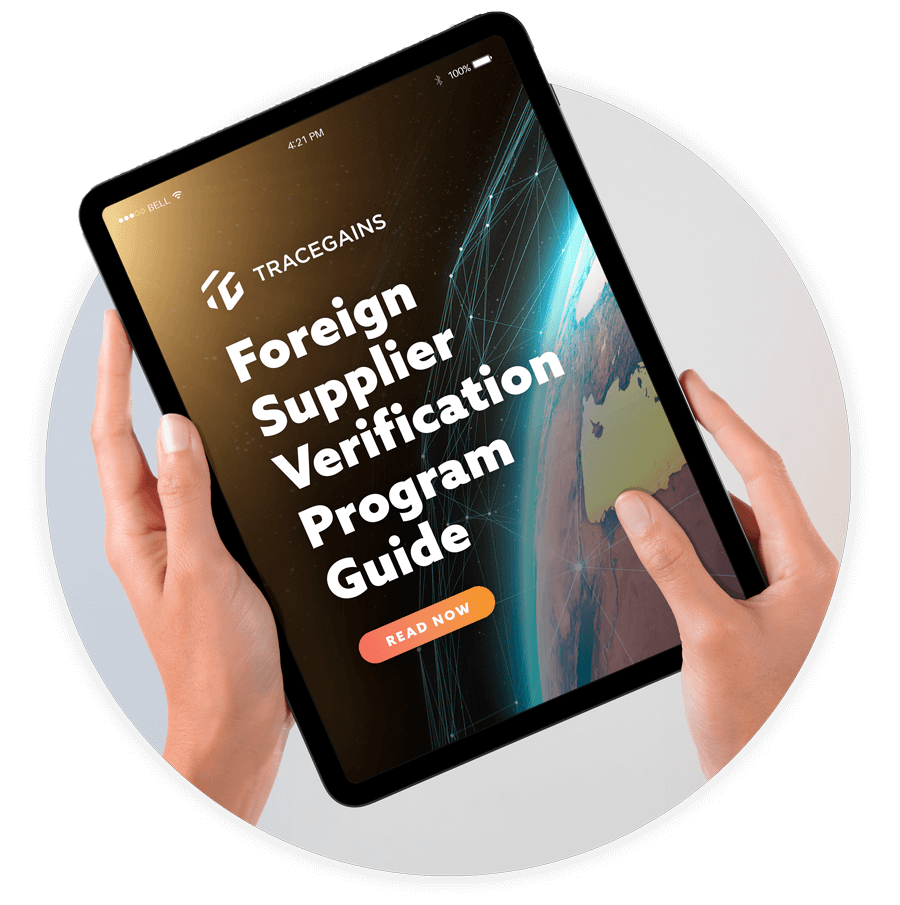 A Sneak Preview: Question No. 1
Does FSMA's FSVP Apply to Me?
How the rule applies is one of the first questions asked about the FSVP. Many different parties can have their hands on a shipment as it enters the United States, so how is an importer defined within FSVP? Since the importer is ultimately the responsible party under the FSVP rule, we must begin by defining the importer. Is it the buyer, owner, consignee, or even broker?
The U.S. owner or consignee is the person in the United States who, at the time of entry, owned the food, purchased the food, or agreed in writing to buy the food, this might seem straightforward, but it can get convoluted. 
For example, suppose there's no U.S. owner or consignee at entry. In that case, the importer is the U.S. agent or representative of the foreign owner or consignee, as confirmed in the signed statement of consent. Companies need to have an agent if they import into the United States. 
Learn more from this resource:
With the expertise of our trusted industry partners, we'll explore:
Questions you can ask to determine who the importer is in your circumstance.
A list of exemptions, exclusions, and modifications.
Contents that make up a verification program.
Examples of how foreign suppliers can assist importers through this process.
Examples of the FSVP rule in action to help you better understand how it works.