Raise the Bar on Your Food Safety Plan
Better technology, shifting consumer trends, and improved processing methods deliver multiple chances to improve food manufacturing. But the foundation for ensuring the safety of everything that comes off the production line is a comprehensive Food Safety Management System (FSMS) with an upgraded Food Safety Plan (FSP) at its core.
The FDA's take on digitization
Over the years, food systems have become more complicated and entangled, obscuring the boundaries of regulatory responsibility. And more recently, the U.S. Food and Drug Administration's New Era of Food Smart Food Safety initiative, which the agency launched at the start of the pandemic, urges companies to embrace digital document management with the long-term goal of eliminating paperwork. While it's a move most expect to take years, there's no way to avoid it.
Digital records, the FDA insists, will improve traceability, boost predictive analytics, and allow the agency to respond more quickly to outbreaks while fostering more vibrant food safety cultures. Without the proper technology, though, this transition can seem overwhelming.
What's in an FSP?
According to the FDA, an FSP includes "the primary documents in a preventive controls food safety system that provide a systematic approach to the identification of food safety hazards that must be controlled to prevent or minimize the likelihood of foodborne illness or injury."
As you build this, with the help of a preventive controls qualified individual (PCQI), there are several upgrades you can make. Learn more about how companies can automate critical tasks within the FSP and sanitation, supply chain, and training programs to maximize personnel resources and improve overall effectiveness in this ebook.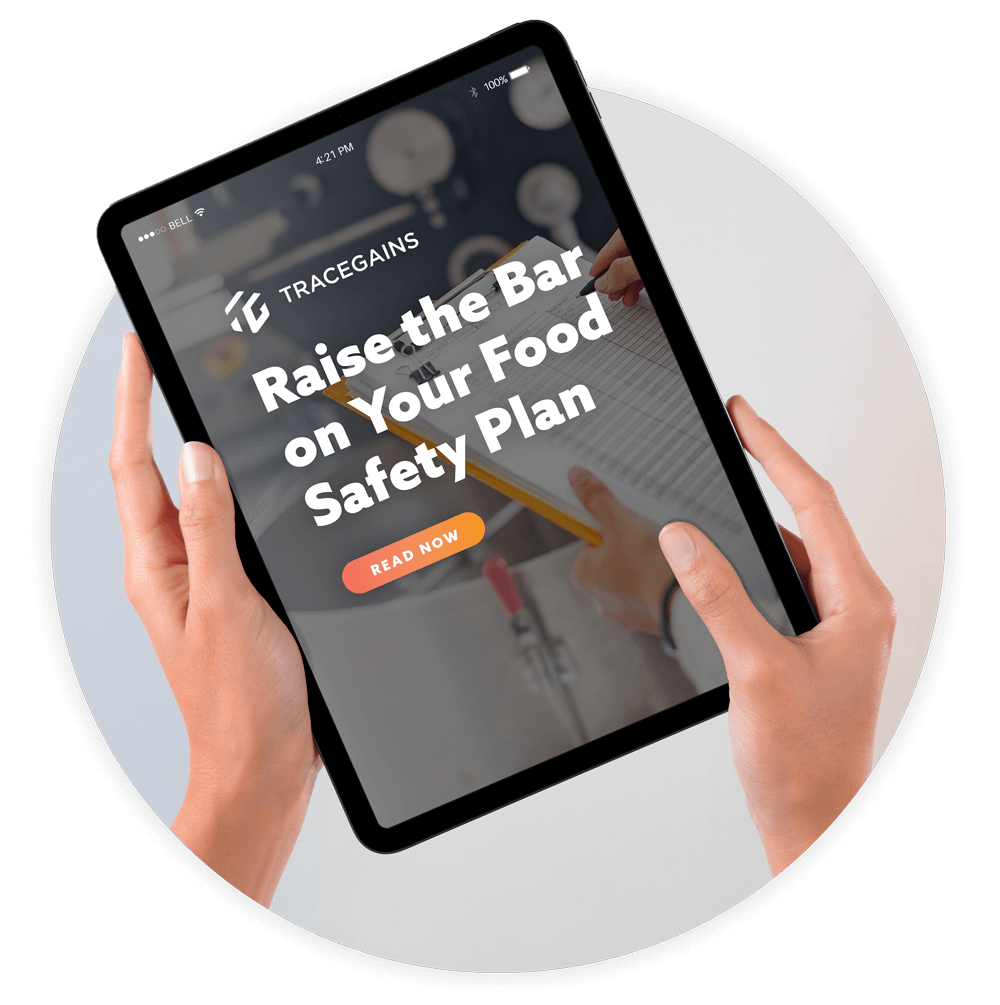 A Sneak Preview: Upgrade No. 1
Who Drafts the FSP?
A preventive controls qualified individual (PCQI) must draft the FSP or at least supervise its development. A PCQI is someone trained to develop and implement food safety systems and can achieve qualification through job experience or FDA-certified training. Regulations don't require the PCQI to be a facility employee. However, the facility owner, operator, or agent in charge must sign off on and date the FSP upon completion or whenever they make changes. 
As part of nurturing a greater food safety culture at your plant, consider adopting a backup PCQI. It pays to have multiple people trained in corrective actions, the jargon, and all the ins and outs of the FSP. This also helps encourage buy-in across the organization. 
Learn more from this resource:
Food safety management software can power a more robust approach to facing food safety threats. It also encourages a stronger food safety culture. Read the entire ebook to explore:
How to automate your food safety management system.
How TraceGains maps to GFSI-benchmarked schemes and FSMA requirements.
How automating critical tasks within the food safety plan reduces the burden on personnel.
How electronically captured data and information can help you be audit-ready at any time.