This week, we speak with Product Manager–Growth Emma Karp about the TraceGains marketplace.
TraceGains: What sets the TraceGains marketplace apart?
Emma Karp: What sets our marketplace apart from everyone else is how much deeper our data is than other "2-D" marketplace directories. And that's because of the documentation and verified data found our detailed online supplier forms. A lot of different directories might boast some surface-level content, but they lack verified data from firsthand documentation. We can surface verified and standardized product attributes within the marketplace.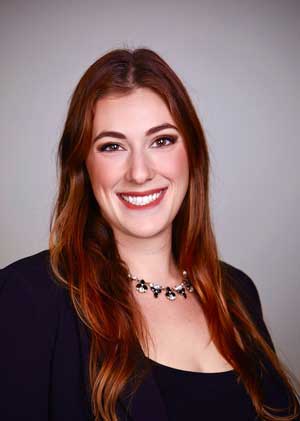 Another key differentiator is that other directories seem like they have a lot of data, but if you try to connect, they leave you hanging. One thing we've heard firsthand is that other directories often go and build out their content by scraping other websites. So, the supplier isn't actively engaged in that directory solution – they just pull their ingredients catalog from their website.
We incentivize suppliers to be active and engaged with our networked solution because they're already using TraceGains.
TG: How do people and companies use the TraceGains marketplace?
EK: Let's talk about the suppliers first. Suppliers use TraceGains because our customers engage with them regularly. Now, with the latest developments we're working on, we'll be adding opportunities for suppliers to share their stories.
We're opening up the value proposition to sales and marketing teams. Traditionally, quality documentation teams used TraceGains to fulfill those document requests and manage item visibility. Now sales and marketing teams have an opportunity to work in a marketplace that's already wildly popular and widely used by our customers as a sourcing tool and manage their listings, RFIs, and sample requests. In addition, they'll be able to add press releases, feature ingredients, timely discounts, and other relevant product information.
So, the marketplace is quickly becoming a tool for sales and marketing teams to showcase their company's capabilities and latest innovations, which are easily discoverable in a marketplace with comprehensive visibility and adoption.
TG: What about buyers?
EK: There are a couple of different ways, but the most traditional is for sourcing and procurement; someone who's looking for alternatives, an ingredients supplier, or they're trying to build a new product, and they need to source ingredients with established specifications and claims requirements. With the TraceGains marketplace, they gain access to a massive network of ingredients and suppliers with many filterable fields and attributes about the company, production locations, and ingredient details. Because of our network and the way we encourage engagement, there's a human on the other side of that request.
And with some of the changes coming later this summer, R&D will be interested in the TraceGains marketplace. So today you can pull the nutrition and allergen information into our Formula Management product for experimentation and rapid innovation. And we'll bring many enhancements to this capability that will help companies stay abreast of ever-changing consumer tastes.