In this installment of our limited series, Principal Product Manager John Thorpe breaks down the TraceGains ecosystem.
TraceGains: Why is TraceGains not a platform but an ecosystem?
John Thorpe: TraceGains is a platform because we have an integrated set of apps users can leverage to fulfill several diverse needs, and all those apps tie into each other. It's also an ecosystem because we have a network, and everything on our network are living digital copies of what's happening in the real world.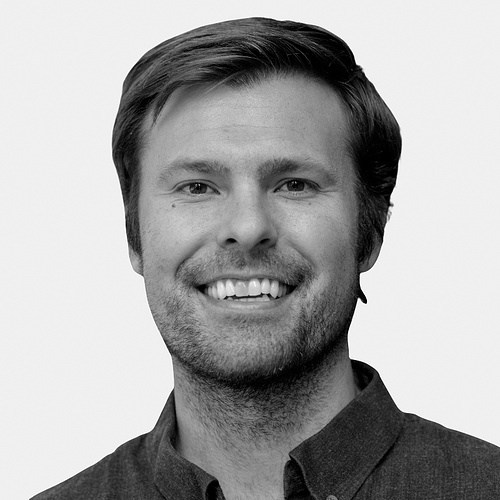 So, when suppliers update their ingredients, everyone they've connected with can also have their shared data updated automatically. When a supply chain partner adds something, you'll see the newest ingredients, the latest data, and the latest information about them.
We're more than a platform because we're more than just data input and organization. TraceGains is a place where companies collaborate on data that's living, updated, and that reflects the real-world supply chain.
TG: If companies connect through TraceGains, what is a benefit beyond data exchange?
JT: We give companies a market-defining grasp of their supply chain risk through augmented data. And we don't stop there: We offer an information-rich marketplace to provide supply chain alternatives during disruptive events.
Records related to your supply chain are all supplemented with network data that provides a 360-degree understanding of risk. For example, users can combine internal company data with supplier and third-party data to provide network-enabled decision-making.
Global risk alerts from more than 3,000 sources tie directly into your items and suppliers. In addition, we're continually adding third-party data partners to our taxonomy and adding advanced tools to filter data to ensure content is relevant.
All of this comes together in a single picture on the TraceGains platform, and that can only happen in an ecosystem.
Then, if you run into problems, our marketplace offers a robust sourcing tool to engage with new suppliers and review relevant documentation. Many of our users leverage TraceGains' integrated workflows to facilitate faster sourcing with collaboration between procurement, quality, and R&D departments.
TG: How can TraceGains help small businesses?
JT: The critical thing that TraceGains offers to a small business is that you can get a lot of the tools and functionality that large companies spend millions of dollars on, on a single platform. And it's something that's pre-built for you, both concerning features and functionality, in addition to industry expectations and standards.
For example, you can manage documents for all your customers on a single platform. And you can handle any updates for any of your locations or items on the TraceGains platform. You can send all of that out immediately when you update it to any customer. And everyone internal to the business who needs to see the information can reference those updates, documents, items, and locations on a single platform. That all then ties into our marketplace.
So, we're combining efficient operations management and data extraction, so you can leverage it into a marketplace to expand your business. Again, if you don't have millions of dollars to build an internal marketplace, you can use TraceGains. You can build out your catalog, leverage the updated data, and reach big customers worldwide. Then, you can show all that in the marketplace through showcases and start to express your brand. So, as a small business, you can manage your operations by simultaneously leveraging the TraceGains platform and ecosystem.
Last, we're trying to change how collaboration occurs. A lot of times, collaborations are just a chain of discombobulated e-mail exchanges. So we're introducing "Workspaces," where you can work with your partners and suppliers to collaborate. You'll also be able to easily capture and store documents and conversations.
We're giving big company tools to any company of any size in the industry.