For nearly two decades, TraceGains has worked tirelessly to help transform the global supply chain and make life easier for manufacturers, suppliers, and—ultimately—consumers.
But that commitment to a better world extends far beyond the supply chain. Which is why we've encouraged every one of our team members to follow their charitable passions by offering two paid volunteer days every year.
As a result, we've seen happier employees and built a deeper connection with our respective communities. We also bond over volunteer projects, whether it's building bikes for underprivileged children with a local fire department, packing lunches to feed low-income students, or pulling a jumbo jet to support Special Olympics Colorado, we relish the chance to come together for a good cause.
This year has been no different. TraceGains employees from across the country have given their time, and hearts, to multiple volunteer groups.
Cleveland
Christelle Saint Fleur joined us in early 2022 as the learning and development specialist after working in the education and non-profit sectors for more than seven years. Since switching fields, she continues to make time to give back to her community, primarily through events organized by her daughter's school.
"During this time of year, I usually volunteer for the Thanksgiving food drive and winter clothing drives," Saint Fleur shared. "Helping other families in the area is important to me—and it allows me set a good example for my daughter."
At TraceGains, she champions a culture of learning. Saint Fleur explains this concept by first acknowledging that everyone's juggling workplace demands while also trying to maintain a balance at home. In her role, she offers additional support that allows individual employees to achieve their goals. During her volunteer days, she tries to do the same for people outside of our organization with characteristic honesty and empathy.

Denver
Denis Storey, our content marketing specialist, has been a political junkie since he started making fun of Reagan back in the 1980s. He followed that passion into college where he studied journalism and political science—eternal bedfellows.
Since 2016, Storey has volunteered at Arapahoe County, first serving as an election judge, before taking over a polling location as a supervisor for the 2022 general election.
"Politics is the one thing that affects everyone, but engages almost no one," Storey said. "In the runup to the 2016 election, it became increasingly clear to me that more of us need to take voting seriously. And its only gotten worse since then."
Detroit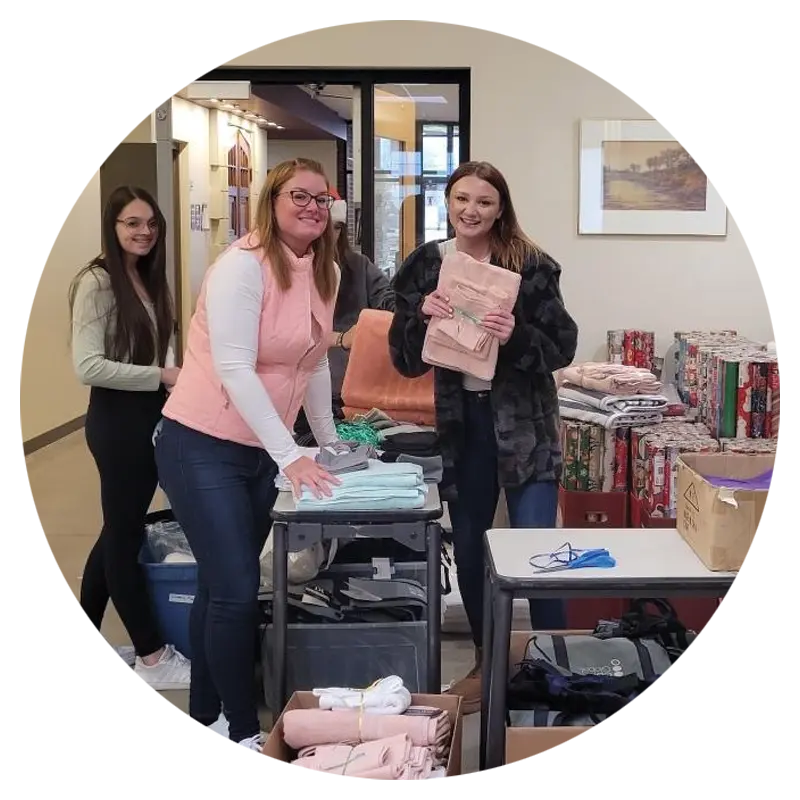 Alex Adams, one of our marketing development representatives (MDRs), commits a lot of her time to a pair of organizations.
The first, HAVEN, is one of Michigan's only agencies offering comprehensive services for survivors of intimate partner violence and sexual assault. HAVEN clients and their children have access to safe-emergency shelter, 24/7 crisis and support line, counseling, advocacy, forensic exams, community resources and educational programming. Adams spent her last volunteer day sorting Christmas donations.
Adams also volunteers all year serving on the associate board for Covenant House Michigan, which provides youth facing homelessness with shelter, educational and vocational programs. The organization serves as "a bridge to hope for young people facing homelessness and survivors of trafficking through unconditional love, absolute respect, and relentless support." She volunteers year round with the residents and staff, helps plan events, works with the executive board on bigger initiatives.
"I grew up in poverty and I know how hard it is to not have support kids need," Adams explained. "I want to help give youth the confidence and support to believe in themselves and know how temporary this is. If they want to be a barista, I am 100% behind them and will support them to be the best barista they can possibly be."
New England
Tracegains CEO and Co-founder Gary Nowacki is equally at home on the coast of Maine as he is in Colorado. So, it's only natural he would choose a national organization that allows him to help people across the United States.
Although the National Kidney Registry is based out of Greenwich, CT, this organization has a network currently spanning 35 states with over 100 Member Centers. "Every year, almost 100,000 Americans with severe kidney disease wait for a transplant," Nowacki explained when asked about his volunteer experience. "Only 17,000 receive a transplant, and 4,500 die waiting. One day, I decided to do something about it and contacted the National Kidney Registry."
Through the use of NKR's powerful algorithm, Nowacki was able to anonymously donate to a recipient facing kidney failure. Not only did the organization ensure the best possible genetic match, but they also implemented a "pay it forward' policy guaranteed to aid others in the future.
A family member or friend of the recipient pledged to donate their kidney to a second person in need, continuing the chain of altruism. "Both recipients are doing well and living relatively normal lives now, free of dialysis or a terminal outcome," Nowacki said. "By sharing this story, maybe it will inspire someone out there to action."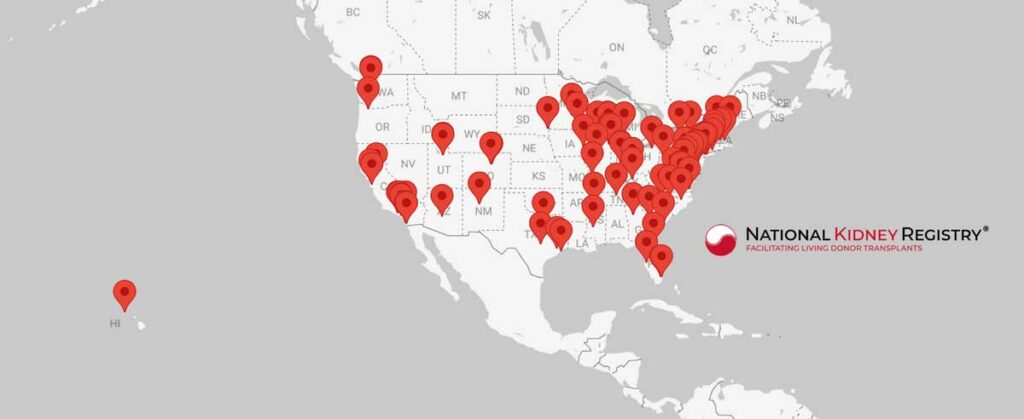 A New Year
Martin Luther King Jr. once asked, "Life's most persistent and urgent question is, what are you doing for others?" And the answer, at least at TraceGains, is more every year.
To learn more about our culture and policies like paid time off for volunteer days, visit this page. You can also find more information about joining the team, including current job openings, here.